---
Home » Used Engines » Alfa Romeo
---
Alfa Romeo Engines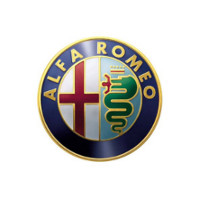 If you have ever owned an Alfa Romeo, you have entered a world where driving passion, fine design and heightened senses are a constant inspiration for drivers of this Italian made car. Alfa Romeos are known to be exceptional cars and will become the Fiat Group's premium manufacturer to compete with Mercedes, BMW and Audi worldwide. Alfa Romeo is also known for more than just their manufacturing of cars with exceptional engines. During the summer of 1915, Alfa Romeo was converted into a factory of which it produced military hardware for Italy and their allies during World War 1. Soon after the war ended, Alfa Romeo got back to their roots and started producing a race car of which won the inaugural championship for Grand Prix in 1925. Immediately Alfa Romeo started to gain the recognition as a viable name in the motor world that it was seeking since the manufacturer was founded in 1910.
Alfa Romeo's newest vehicles are a great addition to an already storied automaker and stand their ground in the ever competitive European sports car market. Even with such exceptional cars, from time to time things can go wrong with your engine making it difficult to find a replacement engine. This task is made easier because Alfa models can interchange different engines and even use the same engines from different years.At Quality Used Engines, our ASE Certified Representatives will help you find a solution that's both affordable and reliable to help you find the best replacement engine for your car.
Before you checkout, make sure you go through Quality Used Engine's Terms, Conditions, and 3 year Parts & Labor Warranty available on our dedicated warranty page.
Alfa Romeo Engines We Sell
Alfa Romeo 164
Alfa Romeo GTV-6
Alfa Romeo Milano
Alfa Romeo Spider
Get your Quote for your Used Alfa Romeo Engine