---
Home » Used Engines » AMC
---
AMC Engines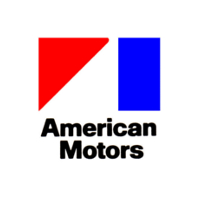 Generally, whenever someone is looking for a replacement engine for their AMC, it is because the reliable motor they had running for a quite some time finally gave out on an AMC car owner. When trying to find a used engine for your AMC (American Motors Corporation) classic, look no further than Quality Used Engines. With various options available like the Alliance - 4 Cylinder Gas, Eagle - 4 Cylinder Gas and the GTA - 4-Cyl. 2.0 Liter, finding a replacement engine on our site, is as easy as filling out the used engine quote at the top of this page.
All used AMC engine quotes will include information such as our affordable pricing, low mileage, and availability. Also included on all quotes is our 3 year Parts & Labor Warranty for FREE! We know the word free is everyone's favorite word so we also include Free Shipping on all used engines shipped within the 48 continental states in the US.
Before you checkout, make sure you go through Quality Used Engine's Terms, Conditions, and 3 year Parts & Labor Warranty available on our dedicated warranty page.
AMC Engines Available
AMC Alliance
AMC Eagle
AMC Encore
AMC GTA
Get your Quote for your Used AMC Engine