---
Home » Used Engines » Audi
---
Audi Engines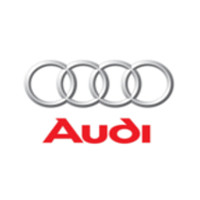 Towards the end of the 1990's and early 2000's, Audi started to get more innovative with their vehicles and started introducing new technologies to better Audi's. Since then, Audi has become a world-wide juggernaut in terms of popularity and quality with their product. "Truth is engineering" has been Audi's slogan since 2007 and what better way to express the truth than doing it through their product. Since 2007, Audi has been a part of the "German Big 3" of luxury manufacturers and they happen to be the three best-selling luxury automobile manufacturers in the entire world.
Searching for a top quality Audi engine now-a-days is easier than ever because of Audi's more innovative, quality, and reliable approach they have taken when manufacturing their automobiles. Audi used engines are now available with the qualities associated with the specific Audi model it came out of for affordable prices and lower mileage. All Audi engines such as the TT, A4, and Quattro can be found using our instant quote tool of which can find all Audi's between 1990 and 2014.
Buying a used Audi engine can be just as fast as finding an engine here at Quality Used Engines. Instead of waiting for minutes, hours, and possibly even a whole day at other places when filling out a quote form, you will receive your quote in seconds at Quality Used Engines. Our affordable price and mileage will be listed on the quote page for your Audi motor. Also, all Audi engine quotes are offered our 3 year Parts & Labor Warranty along with Free Shipping to the USA to help make the buying process less complicated and more efficient for you.
Audi Engines Available
Audi 100
Audi 200
Audi 4000
Audi 5000
Audi 80
Audi 90
Audi A4
Audi A6
Audi A8
Audi allroad
Audi Cabriolet
Audi GT
Audi Quattro
Audi RS6
Audi S4
Audi S6
Audi S8
Audi TT
Get your Quote for your Used Audi Engine