---
Home » Used Engines » BMW
---
BMW Engines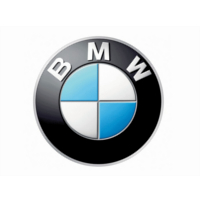 BMW is a part of the "German Big 3" of luxury manufacturers along with Audi and Mercedes. Everyone acknowledges BMW as one of the top luxury brands of all time and is none for their quality performing product. However, whenever tragedy does strike in the form of a broken down engine, you are left with two choices. Choice number one brings forth a very expensive path to take and that is to simply buy a new or used vehicle. The second choice is not only beneficial to your BMW, but also your wallet. The second choice of which is the easiest and less of a hassle approach of the two would be buying a used BMW engine.
Buying a replacement BMW engine in this day in age has gotten easier than ever thanks to Quality Used Engines. The days of jumping into possibly multiple salvage yards hoping to find the exact motor for your BMW are more than over. Finding a quality used BMW engine online is a more common and practical way to preserve your vehicle and your wallet.
If you think about, how much of your precious time would you spend looking through salvage yards or even car dealerships trying to replace your vehicle? Getting a quote from Quality Used Engines takes less than a minute and you get all the information you need in regards to pricing and mileage of your next BMW engine. Offered on all used BMW engine quotes is Quality Used Engines industry leadings 3 year Parts & Labor Warranty as well as Free Shipping in the continental US.
BMW Engines Available
BMW 318i
BMW 320i
BMW 323i
BMW 325i
BMW 328i
BMW 330i
BMW 335i
BMW 525i
BMW 528i
BMW 530i
BMW 533i
BMW 535i
BMW 540i
BMW 545i
BMW 550i
BMW 645i
BMW 650i
BMW 733i
BMW 735i
BMW 740i
BMW 745i
BMW 750i
BMW 760i
BMW 840i
BMW 850i
BMW M3
BMW M5
BMW M6
BMW X3
BMW X5
BMW Z3
BMW Z4
Get your Quote for your Used BMW Engine