---
Home » Used Engines » Cadillac
---
Cadillac Engines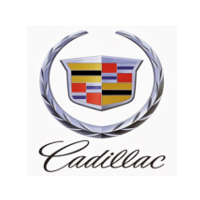 Trying to find a used Cadillac engine to replace your current Cadillac engine used to be a daunting task if you were looking through tons of salvage yards. Even trying to find a Cadillac engine for sale through your local mechanic could even take a couple of days due to the availability of Cadillac's luxury parts. The best way to try to find a Cadillac motor now-a-days is online at Quality Used Engines.
Looking for a used engine at Quality Used Engines is not only the cheaper route to take, but also a more efficient way to find your Cadillac engine instead of going to a local junkyard. By simply filling out a quote form on our site, you instantly have access to pricing and mileage for any Cadillac model between 1990 and 2014. From the Cadillac Escalade to the Cadillac CTS, our vast inventory of Cadillac engines is one of the largest in the entire nation. Finding a Cadillac used transmission is just as easy on our dedicated Quality Used Transmissions page.
If you are ever unsure as to which Cadillac engine or transmission your vehicle has, our ASE Certified Representatives are available during business hours to answer any automotive relative questions. Their knowledge in the auto industry is available and it is only one phone call away! Calling one of our ASE Certified Representatives is hassle-free and will not cost you a dime like it would having a local mechanic checking it out themselves.
All used Cadillac engines for sale are offered our industry leading 3 year Parts & Labor Warranty and Free Shipping!
Cadillac Engines in our Inventory
Cadillac Allante
Cadillac Brougham
Cadillac Catera
Cadillac Cimarron
Cadillac CTS
Cadillac Deville
Cadillac DTS
Cadillac Eldorado
Cadillac Escalade
Cadillac Escalade ESV
Cadillac Escalade EXT
Cadillac Fleetwood
Cadillac Seville
Cadillac SRX
Cadillac STS
Cadillac XLR
Get your Quote for your Used Cadillac Engine