---
Home » Used Engines » Chrysler
---
Chrysler Engines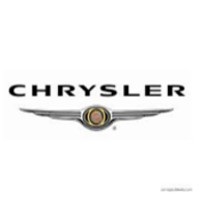 Whenever your Chrysler breaks down and it happens to be the engine or transmission, don't be too quick to think it is time to get another vehicle. Why not pocket the money you would use for a down payment for another car, truck, van, or SUV and preserve your precious Chrysler by buying a used Chrysler engine from Quality Used Engines. Instead of spending more of your hard earned money on a new vehicle, at a fraction of the cost, you can save money and save your beloved Chrysler choosing to buy a used engine.
Quality Used Engines is your new haven to find Chrysler engines for sale at affordable prices. Chrysler models such as the Chrysler 300, Town and Country, PT Cruiser, and even more Chrysler models available in our vast inventory of Chrysler used engines.
Finding a Chrysler used engine or used transmission through Quality Used is not only more cost efficient but ultimately a quicker solution than searching through a local salvage yard. By filling out one of our instant quotes, you are less than a minute from receiving up to date pricing, mileage, and availability of your quoted used Chrysler engine. On top of how incredibly fast it is to receive a quote, every quote offers a 3 year Parts & Labor Warranty and Free Shipping to the continental states of the US!
Find Chrysler Engines in Stock
Chrysler 300
Chrysler 300M
Chrysler Arrow
Chrysler Aspen
Chrysler Concord
Chrysler Crossfire
Chrysler LeBaron
Chrysler PT Cruiser
Chrysler Sebring
Chrysler Town and Country
Chrysler Voyager
Get your Quote for your Used Chrysler Engine