---
Home » Used Engines » Hummer
---
Hummer Engines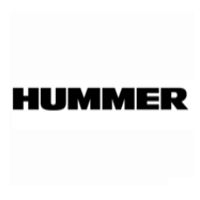 Founded in 1992, Hummer was only a brand meant to be only trucks and SUVs. Over time, Hummers popularity grew enormously while only ever marketing three vehicles; Hummer H1, Hummer H2, and Hummer H3. In 2008, Hummer as a brand was under review by GM and eventually stopped production altogether.
When looking for a Hummer motor to replace your old one, it is best to not spend too much money or time searching for one. Instead of going to a local salvage yard and waste a whole day searching for your engine, why not move on to a better and more efficient solution. Save time and your hard earned money by choosing Quality Used Engines as your go to place for your next Hummer engine.
Choosing Quality Used Engines brings forth benefits you cannot get from searching for an engine in a local salvage yard. When filling out one of our quote forms, you will have access to information in regards to pricing, availability, and mileage of your quoted Hummer engine. Along with mileage and pricing, your used Hummer engine will include our 3 year Parts & Labor Warranty for free! Free Shipping is also included for any engine shipped within the 48 continental states of America.
Need help with any automotive relative question in regards to your Hummer? Questions about your engine or transmission? Feel free to ask one of our ASE Certified Representatives on our staff any question in regards to your vehicle. They are available to assist you and further you knowledge of your vehicle. Only one phone call away, just simply dial 866-319-1643 to get assistance.
Used Hummer Engines Available
Hummer H1
Hummer H2
Hummer H3
Get your Quote for your Used Hummer Engine