---
Home » Used Engines » Hyundai
---
Hyundai Engines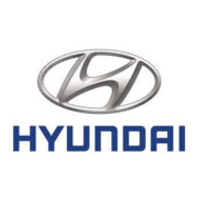 When buying a Hyundai vehicle, you expect for it to last for a long time because of its reputation of being fairly efficient and reliable. Whenever something does happen to your Hyundai such as a blown engine or transmission, you are faced with a tough decision to make. A lot of people would consider buying a new or used vehicle to replace your current Hyundai. More people would save their money by purchasing a used Hyundai engine to replace their current one.
How does buying a Hyundai used engine save one money? There are many reasons as to how someone would be saving money buying a used engine instead of buying a new car. For starters, buying a new or used vehicle usually means one has to put a down payment and then pay the car off monthly after the initial down payment. Over time you could be paying thousands and thousands of dollars a year on payments of which seems like it will never end. Buying a Hyundai engine from Quality Used Engines is only a one-time fee.
Quality Used Engines has one of the largest databases of used engines in the nation, offering affordable prices and mileage on all used engines for sale. Locating a used Hyundai motor from us literally will take under a minute of your time. Our quote form offers instant pricing, mileage, and availability when simply filling out your Hyundai's year, model, engine, and your email. All engine quotes offer our industry leading 3 year Parts & Labor Warranty as well as Free Shipping to the USA!
Hyundai Engines Available
Hyundai Accent
Hyundai Azera
Hyundai Elantra
Hyundai Equus
Hyundai Excel
Hyundai Genesis
Hyundai Santa Fe
Hyundai Scoupe
Hyundai Sonata
Hyundai Tiburon
Hyundai Tucson
Hyundai Veracruz
Hyundai XG300
Hyundai XG350
Get your Quote for your Used Hyundai Engine