---
Home » Used Engines » Infiniti
---
Infiniti Engines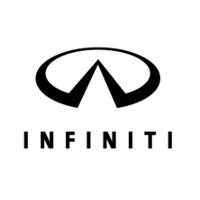 Whenever you buy an Infiniti sedan, hybrid, crossover, or SUV, you are usually spending a little more money even in comparison to a brand new Honda. Unfortunately, the pricier the car is, the more expensive the parts will be and especially for Infiniti engines. Finding an inexpensive solution to replace your engine is not as farfetched as you might think. Surely, getting your Infiniti fixed through the dealership will cost you an arm and a leg but locating a Infiniti engine though Quality Used Engines is your best bet.
Finding a used Infiniti engine through Quality Used Engines is fast, affordable, and hassle free. Our free quote form available on our site will instantly grant you access to one of the largest inventories of used engines in the nation. Whether you have an Infiniti G35, Infiniti G37, or an Infiniti QX56, you will be able to find your specific engine as long as your vehicle is between the years 1990 and 2014./p>
To locate your specific Infiniti engine, you will need to fill out our instant quote form. All the information you need to input is your Infiniti's year, model, engine, and email which will take less than a minute for you to do. After spending less than a minute filling out our quote form, you will be instantly sent to a quote page with your used Infiniti engine. On the quote, some of the available information will be our up to date price, low mileage, as well as the availability of your particular engine. Also, every engine quote is offered Free Shipping and our 3 year Parts & Labor Warranty!
Infiniti Engines We Have in Stock
Infiniti FX
Infiniti G20
Infiniti G25
Infiniti G35
Infiniti G37
Infiniti I30
Infiniti I35
Infiniti EX37
Infiniti JX35
Infiniti Q60
Infiniti J30
Infiniti M30
Infiniti M35
Infiniti M37
Infiniti M45
Infiniti M56
Infiniti Q45
Infiniti QX4
Infiniti QX56
Get your Quote for your Used Infiniti Engine