---
Home » Used Engines » Land Rover
---
Land Rover Engines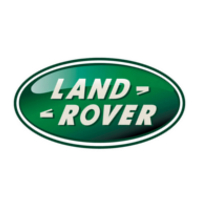 Land Rover has been around for over seven decades producing four-wheeled drive vehicles to last through some of the toughest terrain. In this day and age, Land Rover is viewed as more of a luxury brand than a rugged SUV meant for the desert, mountains, and other tough terrains.
Whenever any Land Rover ever needs to replace parts such as an engine or transmission, it can be quite pricey in comparison to other non-luxury makes. Buying a Land Rover engine from us here at Quality Used Engines can literally cost you fractions of the price it normally would be if you let your local dealership handle locating an engine. Not only is buying a used Land Rover engine a cheaper alternative, it is less hassle free than it would be if you tried going through a local salvage yard.
Buying a used Land Rover engine here at Quality Used Engines can literally take just a couple of minutes. In fact, it takes less than a minute just to locate your particular Land Rover motor through our extensive database of used engines! By filling out our instant quote form located on our site, you will immediately will have access to vital information. The information included on our quotes consist of whether your particular Land Rover engine is in stock, our affordable price, as well as the mileage display on the odometer when the engine was pulled.
Here at Quality Used Engines, we understand buying a Land Rover used engine is a cheaper alternative but still quite the investment. This is why we offer Free Shipping to the USA on all Land Rover engine quotes. On top of Free Shipping, we offer our industry leading 3 year Parts & Labor Warranty, included with the purchase of the engine.
Land Rover Engines in our Inventory
Land Rover Discovery
Land Rover Freelander
Land Rover LR3
Land Rover Range Rover
Get your Quote for your Used Land Rover Engine