---
Home » Used Engines » Lexus
---
Lexus Engines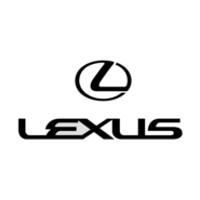 Are you looking to replace your current Lexus engine? Do you need to find a cheap solution to save money? Here at Quality Used Engines, we understand acquiring a vehicle from the luxury division of Toyota is a costly investment in itself. Unfortunately, the price of Lexus engines are usually expensive. We offer a cost-efficient alternative to replace your engine by offer quality used Lexus motors.
We offer an extensive database of all Lexus engines between the years of 1990 to 2014 here at Quality Used Engines. Finding your Lexus engine should come at no hassle through our efficient quote form. By filling out your vehicles year, make, model, engine, and email address, you will be able to have information in regards to price, mileage, and availability. Literally in under a minute!
All used Lexus engines we offer include our standard 3 year Parts & Labor Warranty to ensure your confidence when buying a used engine from us. Not only do we include our warranty with any purchase of a Lexus engine, we also ship Free to anywhere in the 48 continental states in the US!
Unsure as to which engine to get? Don't you worry! Our ASE Certified Representatives can assist you with any inquiry in regards to your Lexus engine. If you engine happens to not be in stock, an ASE Certified Representative will be able to locate a similar engine of which will fit inside your Lexus.
Find Your Used Lexus Engine in our Extensive Inventory
Lexus ES250
Lexus ES300
Lexus ES330
Lexus ES350
Lexus GS300
Lexus GS350
Lexus GS400
Lexus GS430
Lexus GS450H
Lexus GS460
Lexus GX460
Lexus GX470
Lexus HS250H
Lexus IS-F
Lexus IS250
Lexus IS300
Lexus IS350
Lexus ES300H
Lexus LS400
Lexus LS430
Lexus LS460
Lexus LS600 HL
Lexus LX450
Lexus LX470
Lexus LX570
Lexus RX300
Lexus RX330
Lexus RX350
Lexus RX400H
Lexus RX450H
Lexus SC
Lexus SC430
Get your Quote for your Used Lexus Engine