---
Home » Used Engines » Mitsubishi
---
Mitsubishi Engines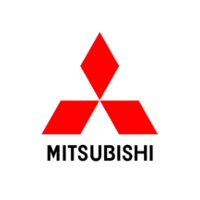 Are you interested in replacing your Mitsubishi engine while saving money? It is very possible to save money buying a used engine rather than letting your local Mitsubishi dealership or mechanic look for an engine through their suppliers. Looking to possibly put money down for a new or used vehicle? Buying a used Mitsubishi engine at a fraction of the cost of the MSRP of a vehicle is ultimately the route to take when you want to save money.
We understand it is difficult finding a trustworthy retailer who offers affordable prices on engines. Fortunately, there are retailers out there dedicated to finding your specific engine while offering a low price. Our services at Quality Used Engines offers competitive low prices and low mileage on all used Mitsubishi engines for sale!
Through our extensive database of used engines, we are able to locate any Mitsubishi motor between the years of 1990 and 2014. Whether your vehicle is a Mitsubishi Eclipse or a Mitsubishi Lancer, you can find your specific Mitsubishi engine through our instant quote tool available on our site. All you have to do is fill in the five required fields of the quote form; year, make, model, engine, and email address.
After filling out our quote form, you will have access to pricing, mileage, and the availability of your quoted Mitsubishi used engine. Perks of our quote form include our 3 year Parts & Labor Warranty of which is available for all used engines. We also include Free Shipping on all engines shipped within the USA!
Inventory of Mitsubishi Used Engines
Mitsubishi 3000GT
Mitsubishi Cordia
Mitsubishi Diamante
Mitsubishi Eclipse
Mitsubishi Endeavor
Mitsubishi Expo
Mitsubishi Galant
Mitsubishi Lancer
Mitsubishi Mirage
Mitsubishi Montero
Mitsubishi Montero Sport
Mitsubishi Outlander
Mitsubishi Precis
Mitsubishi Sigma
Mitsubishi Starion
Mitsubishi Tredia
Get your Quote for your Used Mitsubishi Engine