---
Home » Used Engines » Oldsmobile
---
Oldsmobile Engines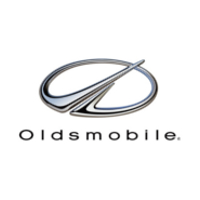 Oldsmobile was an automobile division of General Motors which manufactured cars for over a century. The Oldsmobile organization was finally shutdown in 2004 by General Motors after seeing some success in the mid-1990s. Oldsmobile is one of the oldest automobile manufacturers in the world and the oldest in the United States.
Whenever you need to replace a motor for an Oldsmobile, it can be pretty difficult to actually find one because of the limited parts out there for Oldsmobile. Old techniques such as going to a local junkyard or salvage yard to search for an Oldsmobile engine is more of a hassle than anything. There are trusted retailers such as Quality Used Engines who have one of the largest databases of used engines in the entire nation. Finding your used Oldsmobile engine is hassle-free through the instant quote tool located on the Quality Used Engines site.
The instant quote tool located on every page at Quality Used Engines is used to look up any used engine between the years of 1990 to 2014. The only Oldsmobile motors in stock however are between the years 1990 and 2004. All the information required to access the pricing, mileage, and availability of a used Oldsmobile engine includes the year, model, engine, and your email address of your current Oldsmobile vehicle. All used engine quotes include a 3 year Parts & Labor Warranty, as well as Free Shipping here in the USA!
Oldsmoble Engines Available
Oldsmobile Achieva
Oldsmobile Alero
Oldsmobile Aurora
Oldsmobile Bravada
Oldsmobile Calais
Oldsmobile Ciera
Oldsmobile Cruiser
Oldsmobile Cutlass
Oldsmobile Eighty Eight
Oldsmobile Firenza
Oldsmobile Intrigue
Oldsmobile Ninety Eight
Oldsmobile Silhouette
Oldsmobile Starfire
Oldsmobile Toronado
Get your Quote for your Used Oldsmobile Engine