---
Home » Used Engines » Plymouth
---
Plymouth Engines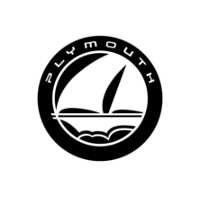 Plymouth was a long time automobile manufacturer here in the United States for over 70 years. In 2001, Plymouth finally had to shut its doors after producing affordably priced vehicles for the Chrysler Corporation. The brand found success early when they were founded in 1928 competing against the likes of Chevy and Ford. However, they dropped off drastically in the 1990's whenever the automobile industry grew and eventually phased out the American automaker.
Finding a used Plymouth engine during a time where the manufacturer does not even produce parts anymore is quite a tough task. Going to your local recycler to hopefully find a Plymouth engine is fairly time-consuming and can be inefficient. There are better ways to efficiently locate a used Plymouth engine to replace your current one in a timely manner. Not only in a timely manner, but also in an affordable one as well.
Here at Quality Used Engines, we are the largest retailer of used engines in the country. Locating a Plymouth motor in our inventory not only saves you time, but it is exceptionally easy to do. Any Plymouth produced during the years of 1990 and 2001, their final year of production, is located in our rotating inventory of almost every make and model.
Available on our site is our free instant quote tool available for anyone to use. All you need is an email address, knowledge of your Plymouth's year, model, engine, and you will be able to access information about your used Plymouth engine. Some of the information included on our quotes is pricing, mileage, and availability. You will find our industry leading 3 year Parts & Labor Warranty is offered on all used engine quotes as well as Free Shipping to the USA!
Plymouth Engines in Stock
Plymouth Acclaim
Plymouth Barracuda
Plymouth Breeze
Plymouth Caravelle
Plymouth Champ
Plymouth Gran Fury
Plymouth Passenger
Plymouth Prowler
Plymouth Reliant
Plymouth Sapporo
Plymouth Scamp
Plymouth Sundance
Plymouth Valiant
Plymouth Vista
Plymouth Volare
Plymouth Voyager
Get your Quote for your Used Plymouth Engine