---
Home » Used Engines » Subaru
---
Subaru Engines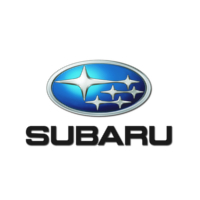 Having to replace a Subaru motor is frustrating because it can be difficult finding the correct one to replace it with. If you are unsure about which engine will fit inside your Subaru, it can make the search even more stressful especially if you try to locate one at a salvage yard. Fortunately, there are retailers out there who are able to not only help you figure out which Subaru engine will fit in your vehicle, but one for an affordable price.
Quality Used Engines is one the leading retailers of used Subaru engines in the nation. Their used engines database comprised of almost every make and model between the years of 1990 to 2014 is the largest in the country. You can find Subaru motors for their vehicles such as the Subaru Impreza, Subaru Outback, and the Subaru Forester.
To save you time finding a used Subaru engine, Quality Used Engines offers an instant quote tool which will grant you access to pricing, mileage, and availability of an engine in less than a minute! If you are ever unsure about which engine will fit in your Subaru, their ASE Certified Representatives available during business hours will be able to assist you with any automotive relative question.
Not only does Quality Used Engines offer affordable prices on used Subaru engines for sale, they include their 3 year Parts & Labor Warranty on all engine quotes. Along with the warranty, Free Shipping is included for any non-residential delivery within the continental states in the US.
Used Subaru Engines in Stock
Subaru BR-Z
Subaru Brat
Subaru Forester
Subaru Impreza
Subaru Justy
Subaru Legacy
Subaru Loyale
Subaru Passenger
Subaru SVX
Subaru Tribeca
Subaru XT
Get your Quote for your Used Subaru Engine